Kastorf Law reached out to small firm owners and asked them to answer the following question, "What are your favorite books on starting your own practice or small business?" Read about their recommendations on the best books for starting your own law firm below.
Well, darned. Kastorf Law planned a lineup of exciting content for Small Business Week, which then got cancelled. But we're still running a few key articles useful to small law firms. Want more tangible support? Consider hiring Kastorf Law as co-counsel on one of your matters. Call Kastorf Law.
Lost and Founder: A Painfully Honest Field Guide to the Startup World by Rand Fishkin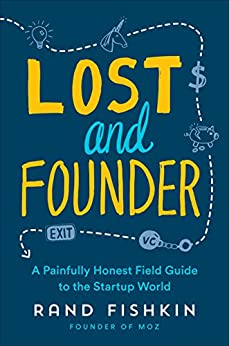 Rand Fishkin, CEO of Moz, pulls back the curtain on tech startup mythology and offers advice for any small business environment, based on his own experience. Fishkin believes the popular culture startup narrative, of a young guru dropping out of college and making billions, leads many entrepreneurs astray. Instead, Fishkin exposes the ups and downs of startup life. For instance, revenue and growth won't protect you from layoffs, and venture capital always comes with strings attached. Find out more about Fishkin's advice here.
The E-Myth by Michael E. Gerber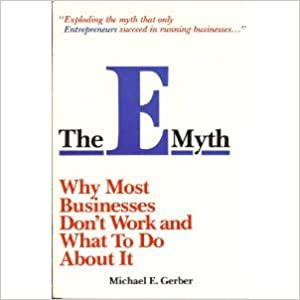 Michael Gerber, small business consultant and author, walks through each step in the life of a business and offers advice each step of the way. Attorneys particularly praised this book for established practitioners looking to improve their practice. Gerber isolates how to apply this advice to any kind of startup or business. Further, Gerber points out how common assumptions and expectations can get in the way of running a business. Finally, Gerber highlights the vital distinction between working on your business and working in your business. Read more here.
Profit First by Mike Michalowicz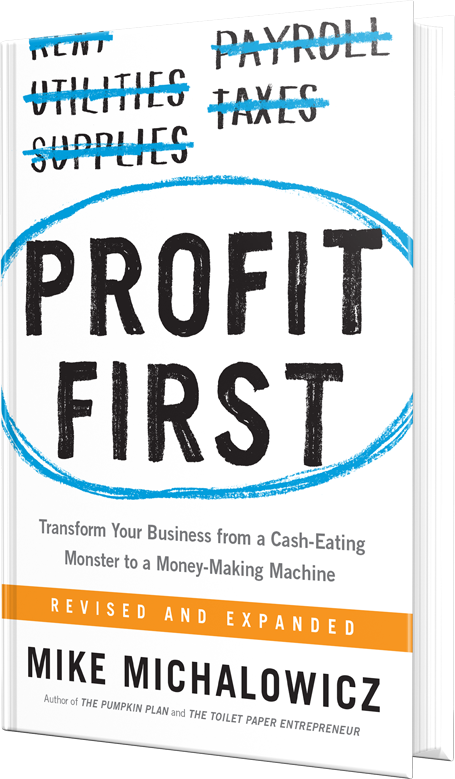 Entrepreneur Mike Michalowicz details a cash management system that will ensure any business becomes profitable. Michalowicz argues the age old accounting formula – sales – expenses = profit – is a myth that locks you into selling more and profiting less. Instead, Michalowicz's formula, sales – profit = expenses, increases profits, sustains growth. Learn more about the formula here.
Solo by Choice by Carolyn Elefant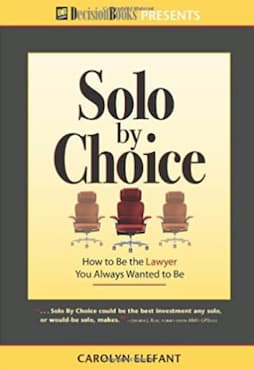 Recommended particularly for folks who are just getting started, Solo by Choice is aimed at those who have been pondering the transition but are concerned doing so would be career suicide. Carolyn Elefant's work reads as a manual, addressing the major stages in the process of getting started, from the decision, pre-launch planning, managing a practice, and improving marketing. Read more here.
Rainmaking Made Simple: What Every Professional Must Know by Mark Maraia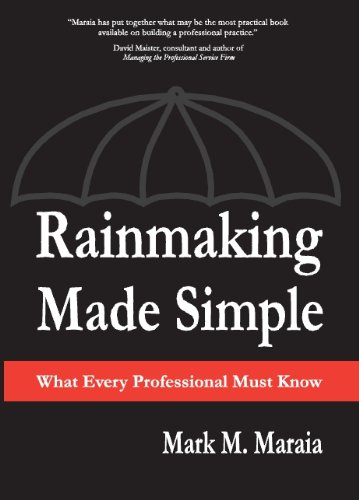 Mark Maraia, a lawyer turned development coach, offers a how-to guide for growing a business. Maraia focuses on building client relationships, and offers an easy to grasp process to put into practice. Maraia and Associates also offers an integrated program to work with their specialists to implement the programs outlined in the book, read more here.
Lawyer Forward: Finding Your Place in the Future of Law by Mike Whelan, Jr.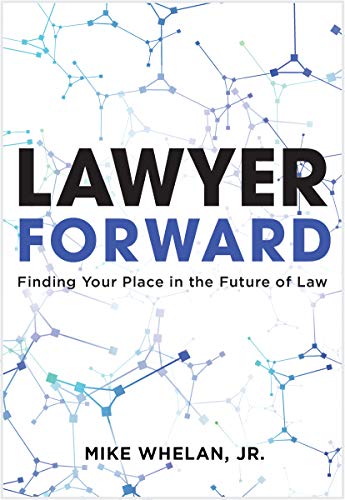 Mike Whelan, attorney and CEO of Lawyer Forward, shares a new model for a successful legal practice focused on specialization and collaboration. Whelan helps lawyers forge their own path forward, by following their own passions, to deliver better product for consumers. Lawyer Forward pushes lawyers towards a new model for their legal practice, who are feeling worn out by their current practice. Read more about the book here.
The Small Firm Roadmap by Aaaron Street, Sam Glover, Stephanie Everett, Marshall Lichty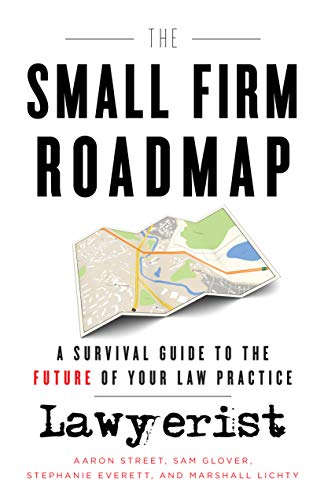 The authors, from lawyerist.com, identify that small firms often struggle to attract clients make ends meet. However, they also notice that there is a huge gap between those who need legal help and who can get it. To solve both of these problems The Small Firm Roadmap offers the client centric firm model. This model is defined by focusing on effective client relationships, which creates a better sense of fulfillment and positive impacts on local communities. Find out more about the client-centric firm model here.
Virtual Freedom by Chris Drucker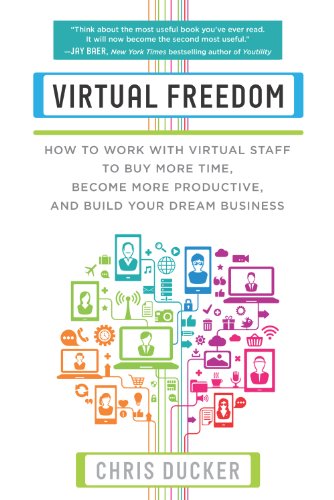 Chris Drucker, an expert in virtual business management, helps entrepreneurs succeed with the virtual employees they can afford. Drucker explains that small business owners don't have to be superheroes, in fact, it is better for their business to outsource support to virtual employees. Virtual Freedom is a step by step guide to working with virtual employees, for business growth and success. Read more about the book here.
The Power of a System by John H. Fisher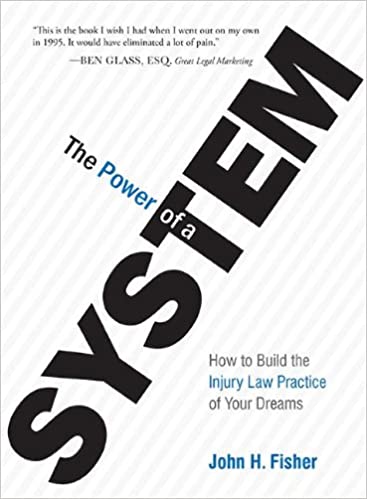 No one teaches you how to run your own law firm in law school – The Power of a System helps you create the injury law firm of your dreams. John H. Fisher offers advice on the technical aspects of running a firm, and on the managerial and entrepreneurial principles to implement in order to generate new cases and clients. Further, Fisher helps lawyers break all the traditional small firm rules to help lawyers create a fulfilling practice and have the autonomy to live life on their own terms. Learn more here.
Let My People Go Surfing: The Education of a Reluctant Businessman by Yvon Chouinard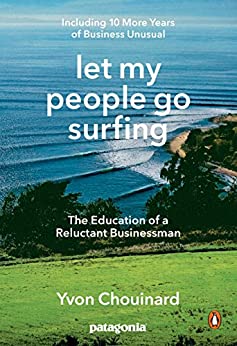 Yvon Chouinard, founder of Patagonia Inc., shares his personal experience as the head of one of the most environmentally responsible companies on earth. Chouinard challenges entrepreneurs to create more than a corporation, but to bring doing good into the heart of every business. Through a personal narrative, Let My People Go Surfing rewrites traditional notions of what running a business should look like. Read Chouinard's story here.
You Can't Teach Hungry by John Morgan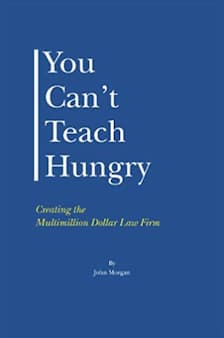 Proponents of John Morgan's You Can't Teach Hungry like that it is built on decades of knowledge of one of the most successful trial attorneys in the country, who had demonstrably build an empire of a firm. The book is a comprehensive guide to running and growing a practice, but is particularly praised for its marketing advice. Find it here.
Interested in learning more about starting and managing a small firm? Check back this week for advice and resources. Think we missed one of the best books for starting your own law firm? Contact us here.