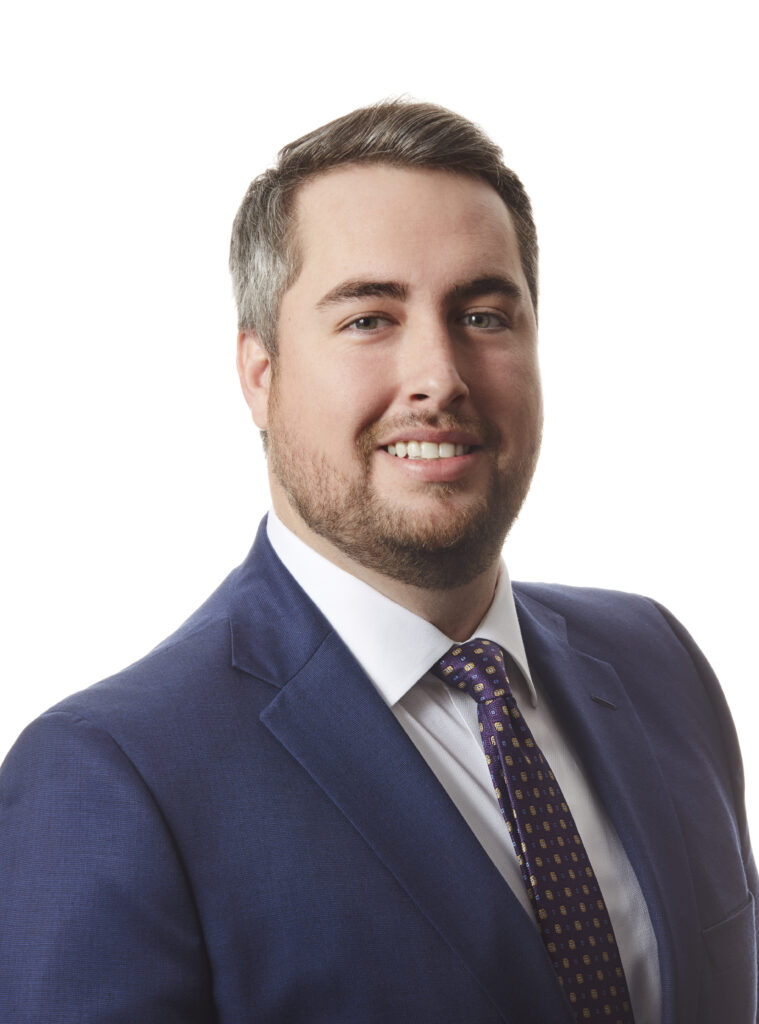 Philip Pendergrass is a trial attorney and owner of the Gwinnett-based personal injury law firm The Pendergrass Law Firm, founded in April 2019. Dedicated to helping others, Philip focuses his efforts on auto and trucking accidents, premises liability, god bites, dangerous drugs, defective medical devices, and other serious personal injury claims. Kastorf Law caught up with Philip to ask him about his firm and practice in his own words.
Kastorf Law is running a continuing series highlighting small firms and solo practitioners in Georgia. Contact Kastorf Law if you are interested in being featured in the series and read more about the project here.
Why did Philip Pendergrass decide to found a firm?
According to Philip Pendergrass, "I was in a bit of a crossroads in my career, I was leaving one firm and could have gone to another firm or could've started my own. After discussing with my wife she told me I would not be happy until I could run things my way, and that was a fair assessment. I always felt that I could be as good if not better than the next guy, so I might as well step up. I am working on building a firm where clients and employees both can feel like they are part of family."
What are you practice areas and why did you choose them?
"I only practice personal injury. Anything from car and trucking wrecks to slip and falls and dog bites."
Philip explained, "Plaintiff personal injury is all I have ever done, I am very comfortable with handling these types of cases, and arguably pretty good at it as well. I also enjoy the interaction with a wide variety of individuals that a personal injury practice affords. I have had the opportunity to get to know some incredible individuals who have been going through some of the worst times in their lives. The beauty and grace some have them have showed during those times has been nothing short of astonishing. The lessons I take from those experiences are priceless and have left a lasting impression on me personally."
When should other attorneys call Philip Pendergrass?
"If they are a personal injury attorney," Philip recommended, "they should call me when they need to litigate one of their cases because I am easy to work with, the client will in good hands, and I get awesome results. A non-personal injury attorney should absolutely call a personal injury attorney whenever they get an injury case in the door. And, the reason they should want to call me is the same as above, if experienced personal injury attorneys trust me with their cases, non-personal injury attorneys should feel comfortable doing so as well. Plus, I offer phenomenal fee arrangements and I am fun to work with."
What is something that makes your firm unique?
According to Philip, it is the way that The Pendergrass Law Firm establishes personal relationships with its clients. He added, "While my firm has been ramping up over the last year I have found my best spokespersons are my clients. I don't want there to be any hesitation for when someone asks my client if they know a good personal injury attorney, they immediately think of me."
What is a tip that Philip Pendergrass has for others in your practice area?
Philip's tip for personal injury attorneys is "read the medical records!" He explains, "I am shocked to find so many attorneys who do not thoroughly read, if at all, their clients medical records. It is a time suck and is tedious but unless you know the medical records inside and out it makes it difficult to properly evaluate and advocate for your client's case."
What is something lawyers who don't practice in your area need to know?
According to Philip, "The #1 reason for non-personal injury attorneys to find an experienced one is to make sure all the potential coverages are identified and properly put on notice. When it comes to UM coverage, timely notice is sometimes a life or death matter, do not miss it and commit malpractice."
Why should you know about The Pendergrass Law Firm?
One reason Philip is in Kastorf Law's (virtual) rolodex is because his practice extends beyond Gwinnett County to include northeast Georgia. He's someone who is on the firm's shortlist when looking to refer or hire co-counsel on a case in Barrow, Hall, Banks, or Jackson County (heck there's a town that bears his name in Jackson).
Philip also has a clever business sensibility, and I'd encourage other lawyers to reach out to him if they are looking for creative ways to engage their local communities.
Want to learn more?
If you are interested in learning more about Phillip Pendergrass The Pendergrass Law Firm, contact Philip. Want to learn more about us? Check here. Thank you to Philip for talking to us about his firm.
Be sure to check back often for more solo practitioner and small firm profiles. And, check out our firm profile on the Law Office of Sheri Oluyemi here.