Important Update
On January 23, 2020, the United States District Court for the District of Columbia issued an opinion vacating the "third-party directive" of the individual right of access under HITECH. This decision places in doubt the ability of attorneys to use HITECH to obtain electronic medical records at a reduced cost. Read Kastorf Law's analysis of that opinion here.
Verdict Magazine recently published the following an article by Kurt Kastorf on using HITECH letters to save money on medical records.
Must-have Letters for Your Legal Toolkit
BY KURT KASTORF
TIRED OF PAYING HUNDREDS of dollars for your client's medical records? You may be able to access those records for closer to $6.50 instead. If you are not already advising your clients and potential clients on their right to obtain medical records at reasonable cost under the Health Information Technology for Economic and Clinical Health ("HITECH") HITECH Act, you should consider drafting and using a template HITECH letter as a standard part of your intake procedure for personal injury cases. The HITECH Act allows your clients to obtain their medical records on CD or DVD at low cost. This article sets out the basic information you need to add such letters to your toolkit.
HITECH Letters Save Money on Medical Records
Traditionally, most lawyers have obtained their clients' medical records by sending a request to the relevant medical provider with a Health Insurance Portability and Accountability Act ("HIPAA") release. The provider responds by printing out the records and sending the lawyer a bill for the statutory per page rate, plus shipping costs, sales tax, and any number of "basic," or "administrative" fees. The result is that medical records of even moderate length often cost at least three figures.
But while HIPAA arguably authorizes medical providers to gouge attorneys, the Health Information Technology for Economic and Clinical Health Act ("HITECH Act") guarantees your client a right to obtain electronic medical records from medical providers at a reasonable fee not to exceed the provider's labor costs in responding to the request. 42. U.S.C. § 17395. There are a couple ways providers can calculate labor costs; they can use actual costs, average costs, or assess a $6.50 flat rate. They also may add in some direct expenses, such as the cost of the CD onto which they load the records. Importantly, however, storage and administrative costs of maintaining medical records are not recoverable as labor costs. The result is that, as a practical matter, HITECH often allows clients to obtain their records for under $10.
Who Should Send the HITECH Letter?
The HITECH Act gives individuals access to their own medical records. For that reason, any records request must be initiated by your client (or potential client), but there are two options on who actually sends the request.
First, you can provide your clients with draft HITECH letters requesting that records be sent to the client, and advise clients to send the letters directly to their medical providers. This approach can be advantageous if you are vetting a potential client and would like some evidence that the client is willing and competent to diligently pursue his or her claim. It also avoids any dispute with the medical provider over whether the request really was made by the client.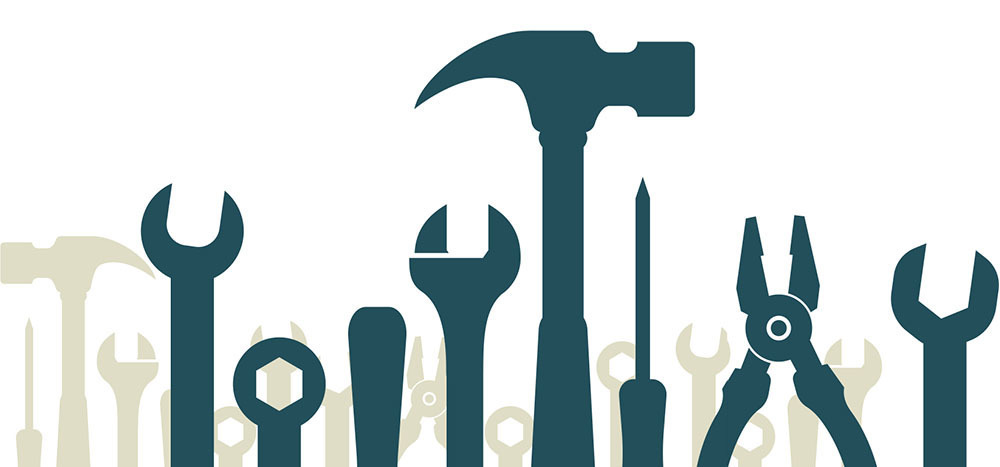 Alternatively, you can have clients sign draft HITECH letters that instruct the medical provider to send the records to you, and then submit the letters on their behalf. This approach gives you more control over the process, and lets you promptly follow up if a provider attempts to bill the client more than the allowable amount. One risk of this approach is that a medical provider might attempt to dispute that HITECH rates apply, arguing that the request is really from you and not the client. This argument is likely baseless. The United States Department of Health and Human Services ("HHS") has taken the position that an individual can direct a medical provider to send records directly to any third party. See Right under HIPAA to Access Their Health Information 45 C.F.R. § 164.524, ECF No. 1-1. Although healthcare companies are currently challenging those regulations, unless and until a court rules that HHS has exceeded its authority, the law appears to support this approach.
What Should the Letter Contain?
A good template letter should state in plain language in the subject that it is made pursuant to the HITECH Act. In most cases, the letter should request both a full and complete copy of all medical records and itemized billing records. Request that the records be certified, and that they be provided in PDF on a CD or DVD. Where you have a potential claim against the provider, note that a failure to respond within thirty days tolls the statute of limitations under Georgia law. You may wish to pre-authorize a charge of any amount below $25, which will simultaneously ensure prompt processing of accepted HITECH requests while hitting a pause button on responses billed using HIPAA rates. Regardless of whether you or the client are sending the letter, make sure the client has signed the document. Consider also attaching a third party HIPPA release, particularly if you are requesting billing records. There is a strong argument no release is required, but it is a debate best avoided. See Federal Register Vol 78, No. 17, January 25, 2013, Pages 5634-35.
How to Respond to Recalcitrant Healthcare Providers
Unfortunately, no matter how clearly your client labels a request as under the HITECH Act, some medical providers will simply ignore this fact and attempt to bill you or your client at their normal, high rates. In many cases, a short but firm e-mail to the provider instructing them to send a revised invoice consistent with the HITECH Act will get the job done. But other times a bit more back-and-forth is required.
The most common issue will be medical providers nominally agreeing to provide the record, but continuing to include impermissible fees on the invoice. Where a medical provider continues to bill per page, inform the provider that the HITECH Act allows it to bill only for its labor costs, the cost of supplied, and postage. 42 U.S.C. § 17935(e)(2); C.F.R. 164.524(c)(4)(i)-(iii). Likewise, cite the same regulation if the provider includes some nonsense "basic fee," administrative fee," "retrieval fee" or the like; these are not based on actual labor cost. You can also object to paying Georgia sales tax, as serviced related to record retrieval is tax exempt. O.C.G.A. §§ 48-8-2(31), 48-8-30(f)(1). (They can, however, bill tax for postage).
Providers might also charge correctly for some tasks, but try to exclude particular records or services from the request. For example, a provider may fail to include, or separately charge for, imagining films. But such films fall within the definition of "electronic health record" contained within the act, because they are electronic records "created, gathered, managed, and consulted by authorized health care clinicians and staff." 42 U.S.C. § 17921(5). If providers refuse to scan records that are in paper copy only, you can direct them to HHS' website, which states that individuals entitled to materials that can be readily scanned. See HHS: https://www.hhs.gov/hipaa/for-professionals/privacy/guidance/access/index.html (last accessed Dec. 14, 2018). Meanwhile, if a provider refuses to certify the records at a reasonable cost, point out that Federal law requires the provider to certify, and Georgia law sets a maximum fee. Federal Register Vol. 78, No. 17, January 25, 2013, Page 5636; O.C.G.A. § 31-33-3.
Relying on clear, short, and simple e-mails to the provider will usually resolve the issue, without wasting too much of your time. When a provider simply refuses to be reasoned with, you can suggest it run the correspondence chain by its general counsel. And if that fails, you have the option of filing a complaint online with HHS's Office of Civil Rights. See https://www.hhs.gov/hipaa/filing-a-complaint/index.html (last accessed Dec. 14, 2018).
Sending HITECH letters is a useful, often-painless tool to decrease the cost of bringing a personal injury action, and one you may find yourself using over and over again.
Have additional questions about HITECH letters? Need a draft template? You can contact Kurt here.
Want to learn more?
Here's more analysis from Kastorf Law on pretrial litigation and strategy:
Read Kastorf Law's analysis on Giddens v. Medical Center of Central Georgia's implications for medical malpractice affidavit writing here.